Let me tell you! Skiing and snowboarding require some serious courage. Look at the two pictures, notice a difference?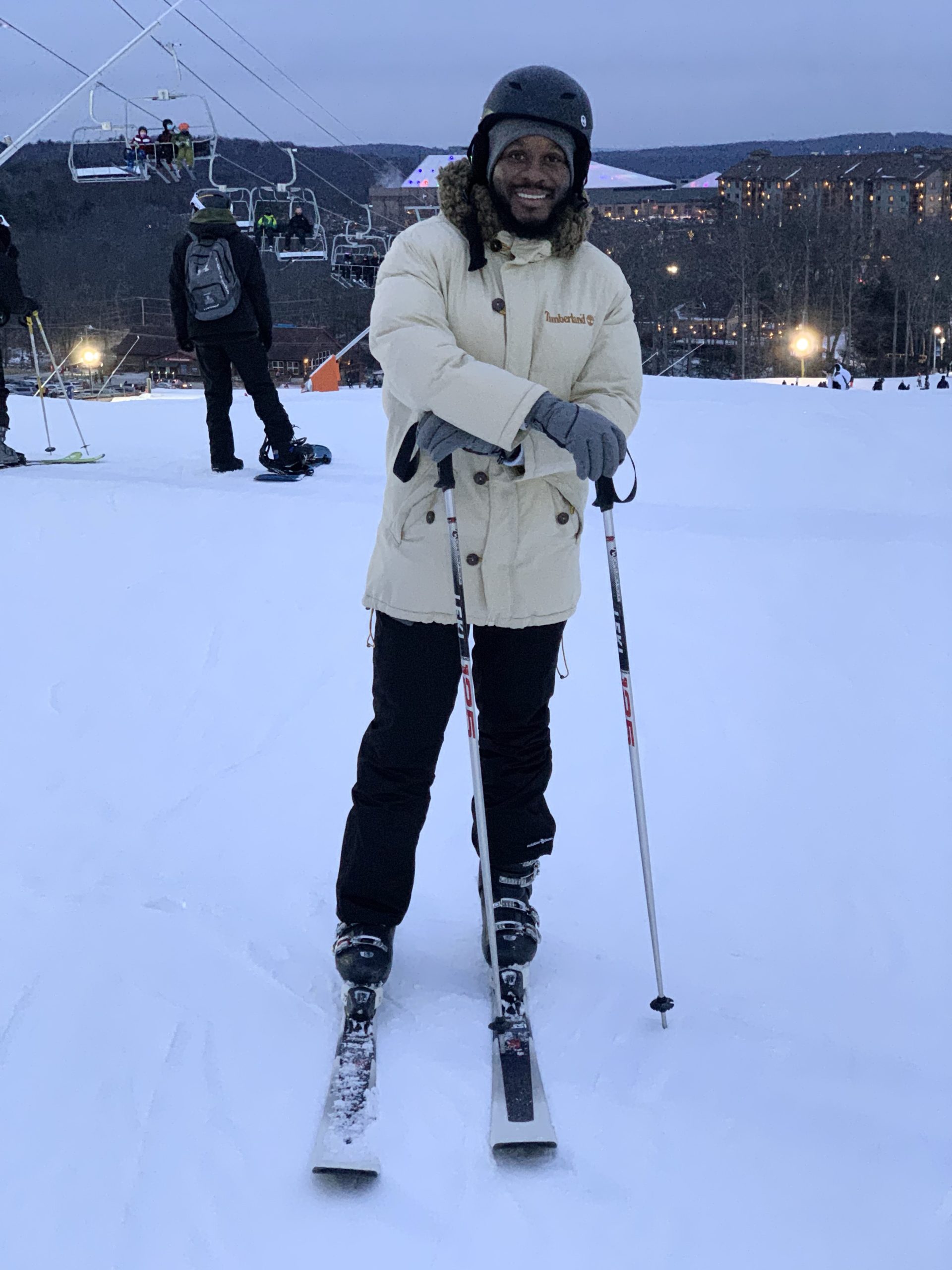 After being convinced by my friends Sheina, Fifi and Roodler, a friend from high school. I got on the ski lift at Camelback Ski Resort, to the hill we thought was manageable… WELL, that lift kept going up and UP and UP to Mid mountain. I heard Roodler say, "I think we made a mistake."
I did not even acknowledge that comment because I was still trying to process how I was going to come down. I got off the lift, wrecked with fear, and somehow started to say something in Creole. Note, I do not speak creole, but what ever came out came from the sub conscience. My Haitian friends turned in marvel!
I also started to sing the famed William McDowell Gospel song "I Give Myself Away." After getting to the section of the song where it says …take my life. I said no lord, not that part. Haha!
Still trying to process my decent. We're at the top of the hill, they all went, then I finally went. I fell a few times. Out of nowhere, someone ran into me. It was somehow in all of this that that pole bent on that mountain.
Any who I got to the bottom. But those hills will definitely give you courage. With all this said, pack your bags and take advantage of the winter hills.
If you are in the north east, there are a plethora of mountains, such as Hunter Mountain, Camelback, Jack Frost and Big Boulder, etc., that you can consider.
Be brave and looking forward to hearing you brave tale!