2022 has begun, and as you start your consideration of where you should travel. We want to recommend 4 places that we believe you should bring to the top of your travel list this year.
El Salvador
Plane tickets are cheap, and its new Bitcoin embrace is attracting many! With surfing, relaxation, and exploration, El Salvador has everything you need. Split your time between the city and the coast.
I stayed at the Marriott San Salvador and it was beautiful. They serve breakfast, and it is worth it. Staying in the city means that you will be able to visit the Instagram famous Picnic Stake House and other local sites. After staying in the city, head to the beach town of La Libertard. This means that you will get a chance to soak up its breathtaking coastline, surf, and sample some scrumptious seafood.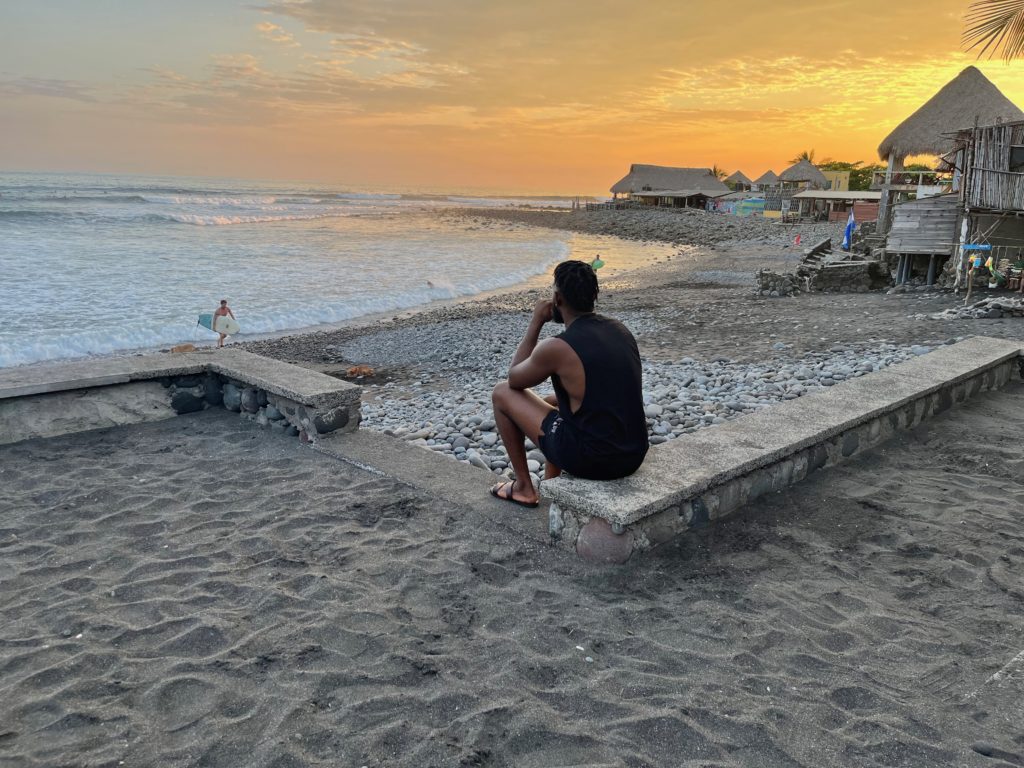 While in El Zonte, I stayed at Palo Verde Sustainable Hotel. The views from the hotel were breathtaking and the breakfast, which was on the house, is delicious. Nothing beats eating on your balcony.  My stay here felt like a spa and a piece of heaven. Remember you can pay with bitcoin here and at many other places in the area, after all, this is on Bitcoin Beach! 
Greece
Additionally, Greece has a rich history, mouthwatering cuisine, and a very photographic landscape. However, it's on our list also because of its quick access to Albania.
While in Athens, I rented Airbnbs and stayed with friends at their hotel in Mykonos. You might have heard of Mykonos's night scene, and it was indeed a vibe. In Athens, I did a lot of sightseeing and was blown away by the historic sights. They impressed me since many are thousands of years old, and are still standing.
Albania
I flew from Athens to Corfu before heading to Albania. This is an island that travelers rarely talk about, but Corfu has a lot to offer and is very different from the other Greek islands. After Corfu, I took the 1 hour long ferry ride over to Saranda Albania! The people are kind and hospitable. Albania is beautiful, and there was so much more for me to see, so my 2 days spent there were certainly not enough. But if you go please ensure that you visit Kasamil Beach.
Colombia
Finally, if you are looking for a good ole time, then Colombia is the place for you. BTW, it will be easy on your pockets! Colombia is a large country and each city has its unique flavor. I visited Cartagena and Medellin. Cartagena is by the ocean, HOT, and has lots of culture and history. Medellin is the "city of eternal spring" and has cool temperatures and honestly has a vibrant art and party scene. My best reference to Medellin is Brooklyn, taken over by greenery. Your money stretches and you can have a good night out at some exclusive spots for way less than you would pay in the US or in Europe. For instance, on my last night, I splurged a bit and went to a club, ordered bottle service, and we only paid about $200, which will easily cost upwards of $500 in the US.
Anywho, safe travels in 2022, and hopefully, these recommendations will help you to plan better!